A doctor once told me that it takes more effort to frown than it does to smile. 
I never understood what that meant. If I was unhappy, I suppose I wouldn't mind using up that extra bit of energy to show it. 
What difference would it make anyway? 
The truth is that my physical well being emulated my mental health. If I didn't take care of myself, it showed in front of my family and my friends. 
God forbid, it might even show sometimes in front of the "millions" (okay maybe hundreds) of people who watch me report the news every morning on TV or on the internet. 
I've always been aware of my emotions. I check in with myself daily and sometimes it can all be a bit overwhelming. 
It's amazing to think of all the little things I can manage to "worry" about in my day-to-day life. 
I might wonder if I'll have enough money one day, if I'll get the promotion at work, or if I'll live in that "perfect" house where I dream of raising my beautiful loving family. 
I've been told that I can laugh and cry my way to good health, but I've always been afraid to share my emotions with others. 
That's kind of why I started this blog.
"Mark In Motion" is supposed to be about my dream of qualifying for the Boston Marathon. It's supposed to be about my physical accomplishments in the sport of running and my journey to doing the things I've always set out to do in my life. 
I set the bar high, but I haven't quite reached it yet. It causes me to think about my fears. 
My mind often wanders. It creates a narrative at times where I fear I'll be forgotten, that my life is against me, and that I'm failing. 
It causes me to panic. I get worried, I feel blanketed by this feeling of anxiety and stress. My heart rate begins to increase, my palms start to sweat, I begin feeling a pinch in my chest and my throat starts to close. 
It's an attack. It happened this week, but it doesn't have to define me. 
I know this, because these so-called "fears" don't serve me well. Sometimes it's OK to feel weak or to feel weighed down. I acknowledge these moments, I surrender to them, and accept them. 
It's because the fear of what might come next in my life should actually be exciting. 
These emotions are actually disguised as a sense of intriguing that something "new" and fun is happening each day in my life. 
So I let go. I release these feelings and I remember to enjoy the finer things in life. 
I smile — and I'll be honest, I hate my smile. 
I think it looks goofy and awkward, but you can drink it in! 
I've realized that through all this fear, I've never been happier in my entire life. 
Here are just some of the things I'm genuinely grateful for in my life that happened this week, in the wake of stress and fear: 
I smile at spending $25 on a glass of old fashioned whiskey. It was worth it and it hit me hard!! 
I smile at becoming a wine "connoisseur" and learning how to taste the many fruits in a bottle of Syrah... 
I smile at pictures on the beach, the "world's largest free standing totem pole," and diving into freezing cold water!!
I smile at getting to try fish and chips for the first time in my life (I know, I live under a rock). 
I smile at perfect sunsets to cap off a perfect day and the simple beauty of how a tiny little tree can bring so much comfort to a dear friend of mine. 
I smile at my lack of direction and how even though I drive around Calgary for my job, I still manage to get lost in just about every single corner of this city. 
I smile over the Toronto Maple Leafs. This horrendous hockey club breaks my heart every single day. They always find a way to let me down, but when they scored three goals in three minutes and won in overtime last night, I couldn't help but go to bed all giddy — I felt like a little kid again.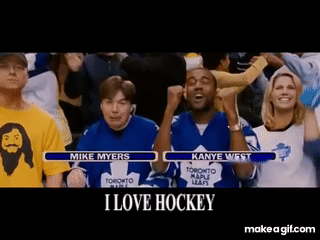 I smile at how I damaged a rental car this week... There goes that paycheck, but even in the bad times, it's a memory I'll never forget. 
And finally... I smile because a woman close to my heart is deathly afraid of birds. 
It's true... I don't get it and I'll never understand it, but I laugh at the way she runs away from these "harmless" cute little things. I can't help but get a kick out of it, although I feel so lucky when she clenches my arm and hides behind me to protect her. 
She brings me such joy and reminds me every single day how cared for and supported I am. 
So...in these times where maybe it all seems like chaos and disharmony, it's important to remember one thing. 
"Just smile."